Rain already announced itself in the evening in Leppävirta. So next day was a day in riding in more or less pouring rain. When we stopped to agree the next break another biker with a frightening looking mask stopped and asked whether we need any help. No, we did not. Anyhow we must have looked miserable, so he showed us the way to next gas station and invited us for a cup of coffee. That was very welcome since we were starting to get cold. So we went and then he told, that his nickname is Waltsu. He is a member of the "Blue Knights", a policeman and he has a Goldwing with sidecar. Time flew and we needed to go on. Great guy :)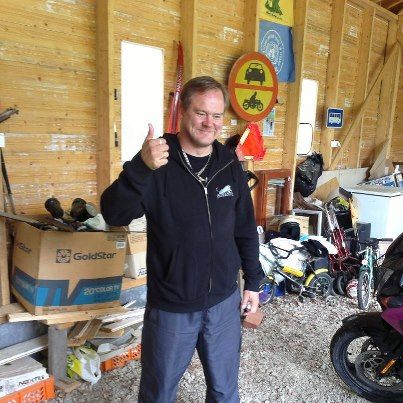 This is Waltsu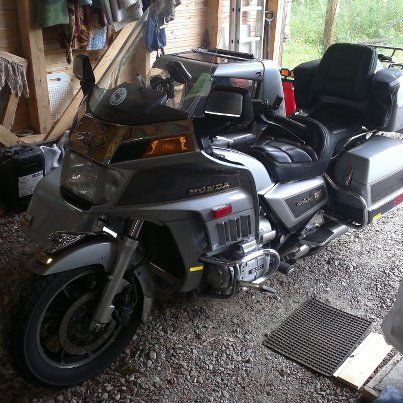 and his Pingu
Obviously the summer already ended in Kuhmo, as the camping place was already closed, so after some long 30+km more, we found a warm cottage to stay over night.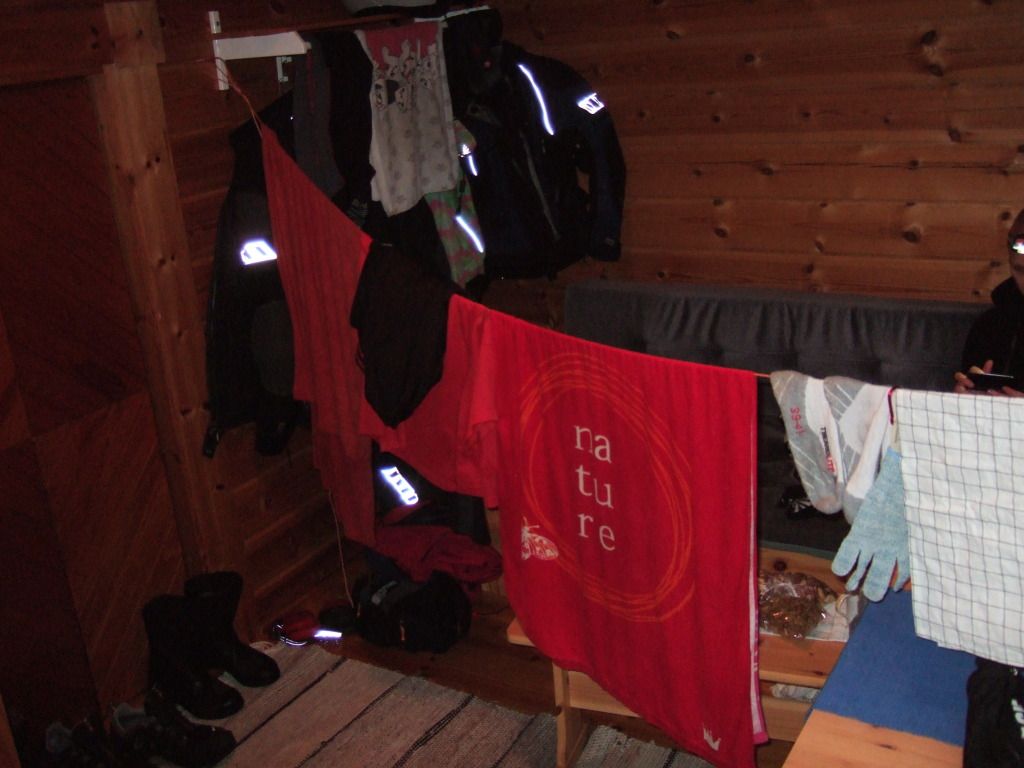 An attempt to dry our stuff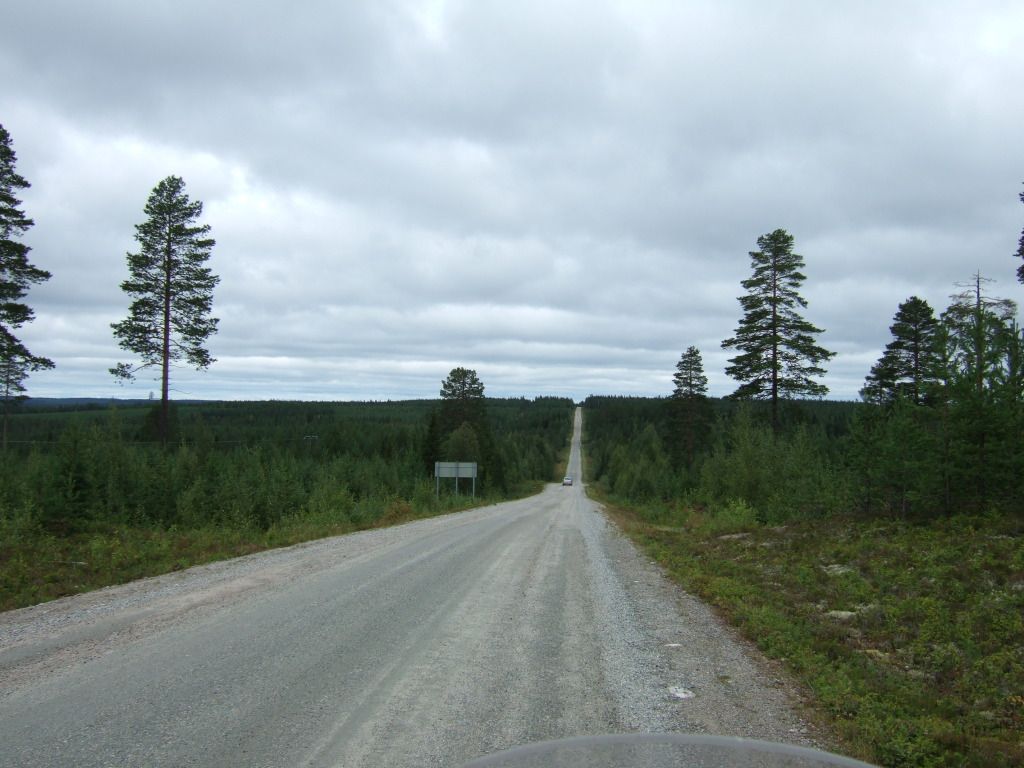 Lonely roads in Finland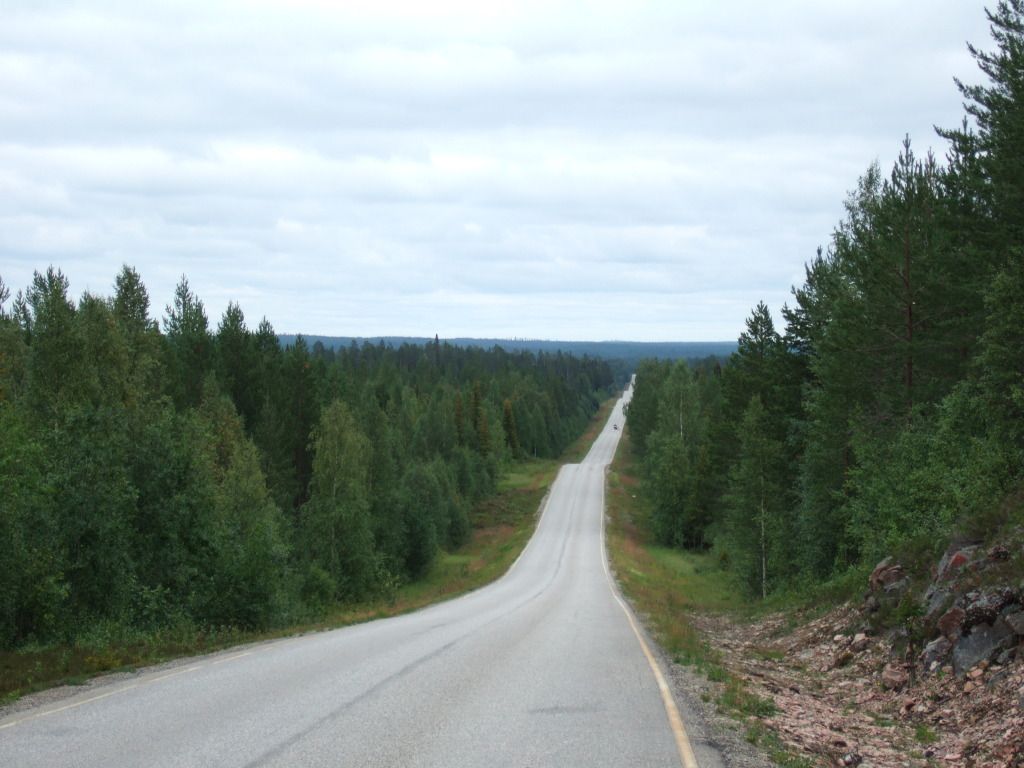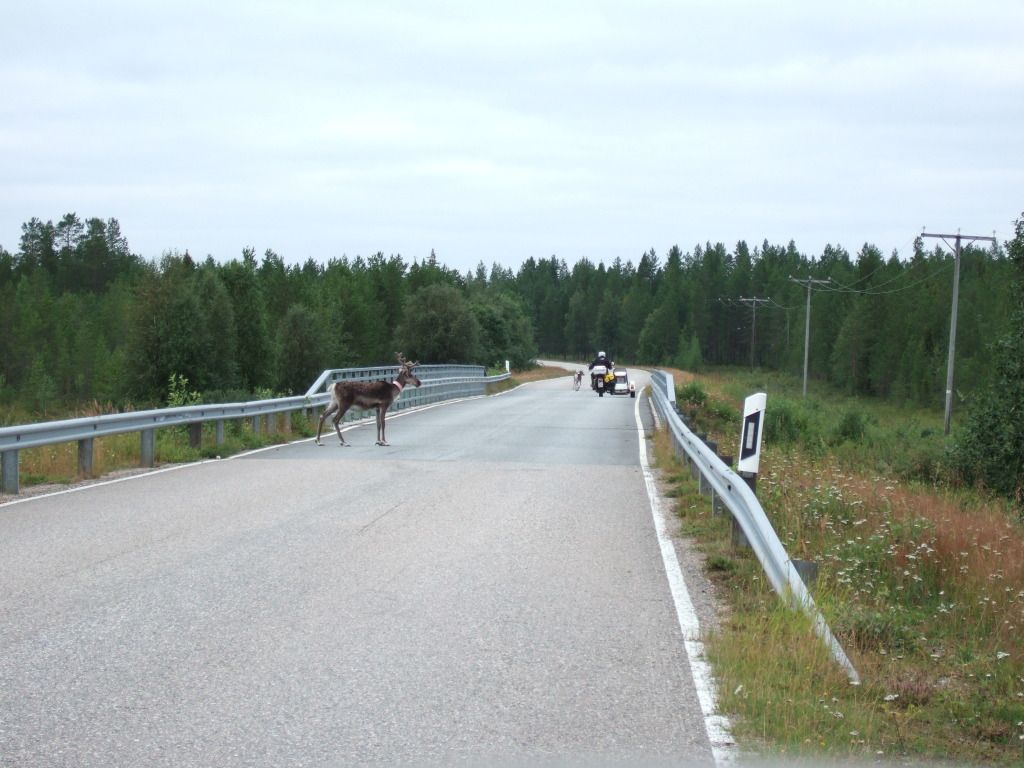 and the first reindeers
The next day was much more friendly and plenty of gravel roads were calling us when we rode to Ruka. Our standards got higher with the weather getting bad and the temperature falling. So we rented a cottage in Ruka with own sauna - it was a luxury place compared to the other places we have been so far.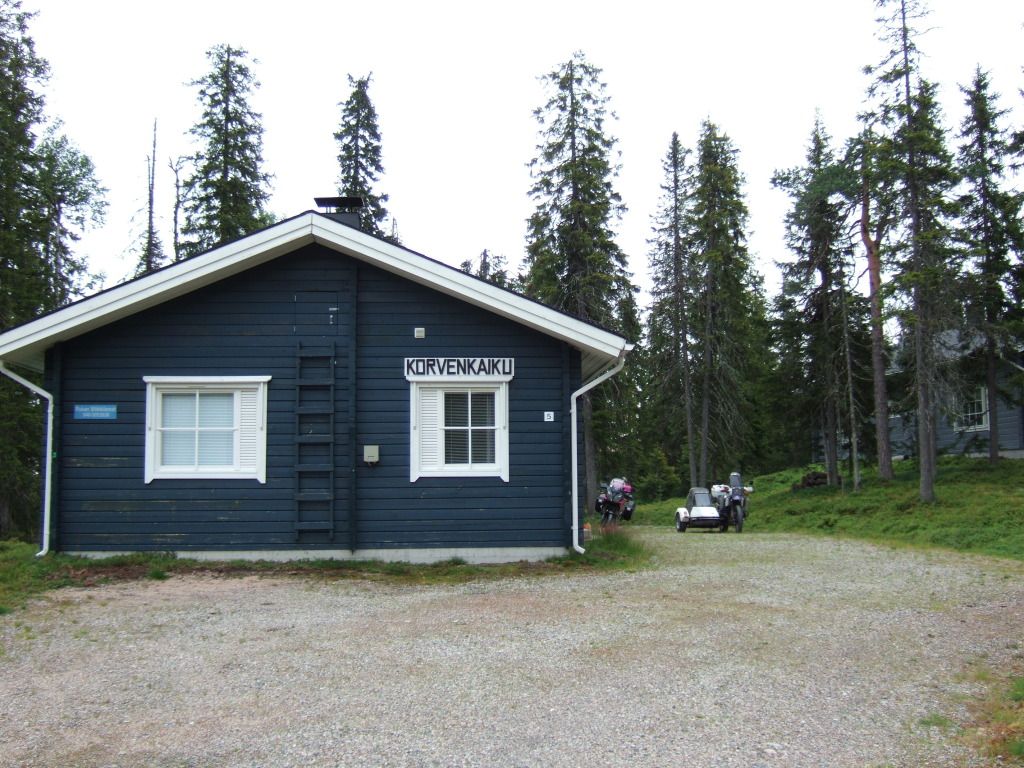 Mökki in Ruka