It was time for a day of rest. Since we had the invitation from the two Petris to stay at their camp, we decided to stay for two nights and join them in their mining activities. The campsite had all sorts of peculiar devices and warning signs.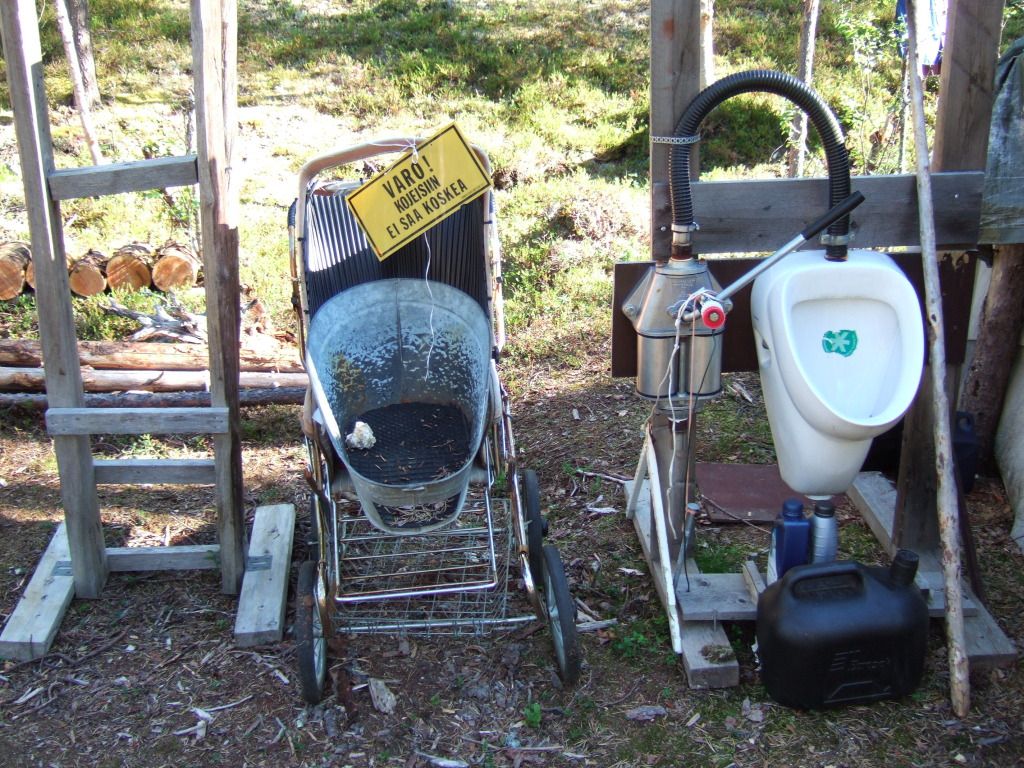 Special mining devices
Girls had a lot of fun. They could be running around free all the time. Plenty of things to sniff and explore.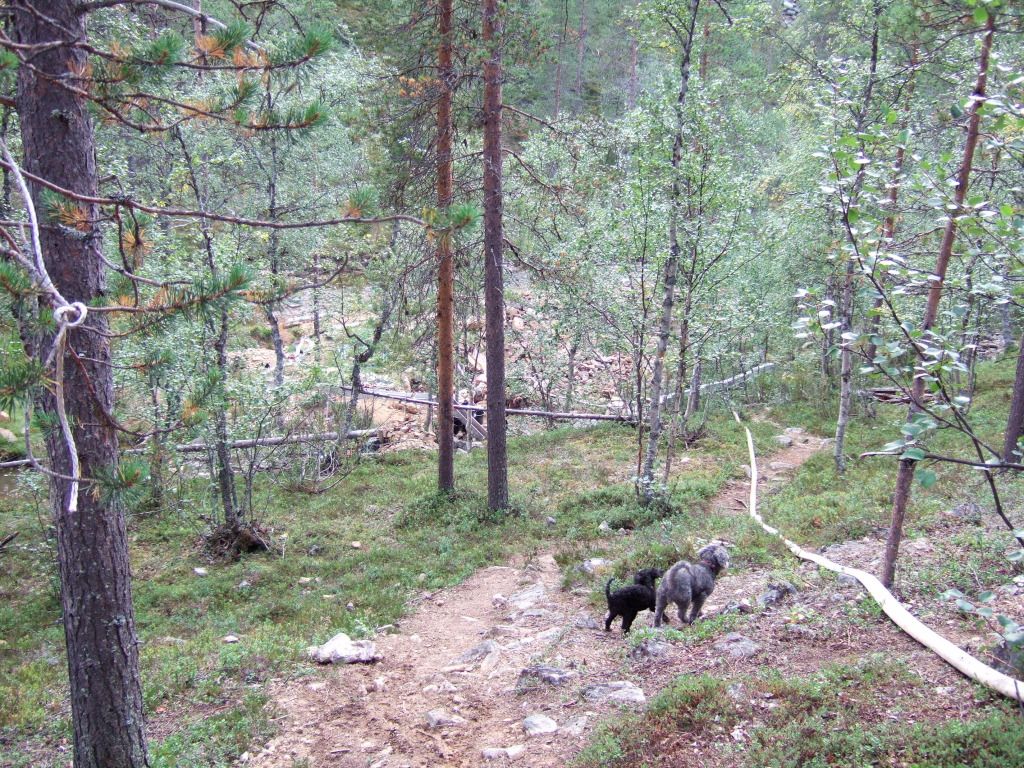 Girls enjoying their freedom
The mining happened where-ever. The mud is carried in buckets to those water cleaned in those sluicing systems. Pretty impressive for a first-timer.
Sluicing system
Watch the video with the sluicing system in action: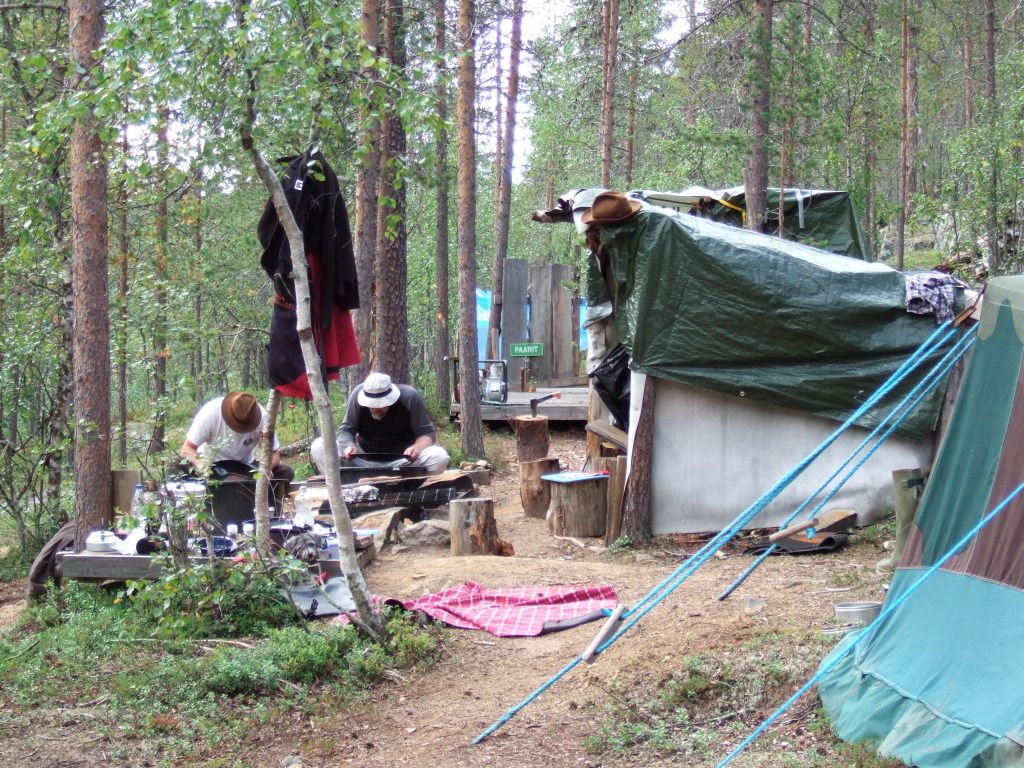 Gold panning
Lyra guards the kitchen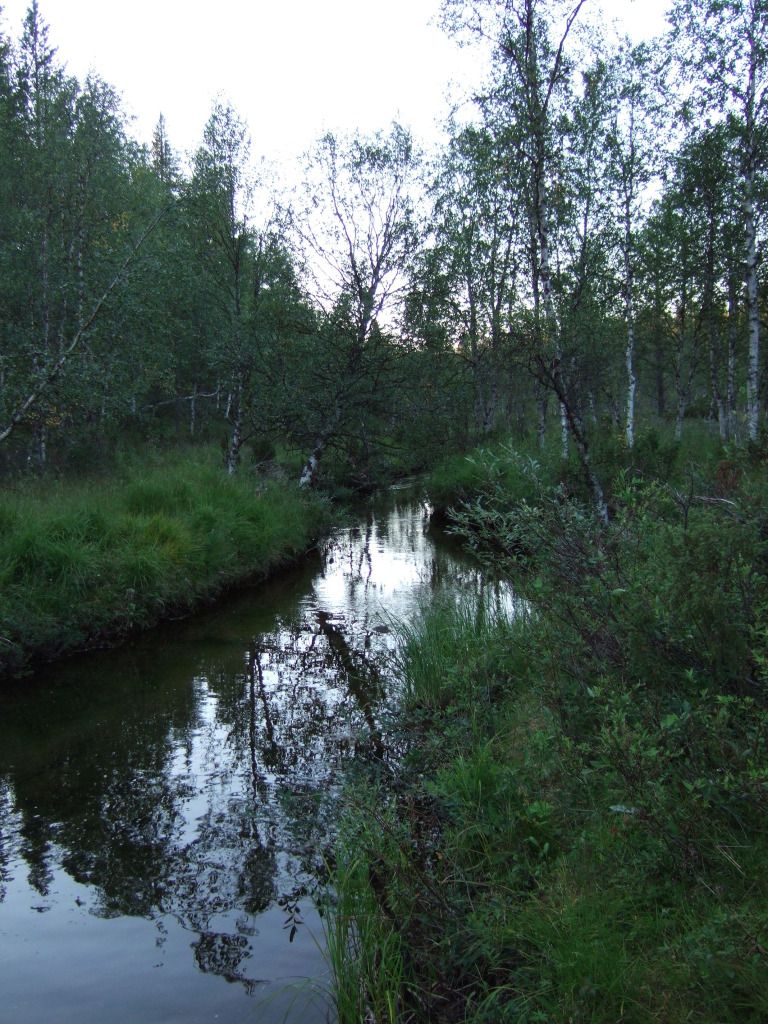 The creek was very idyllic and chilly
Sunset
That was a great experience. In the evening we went to Sauna to the neighbor's place at "Rainbow's end" in Saariselkä. We had our first warm wash since Rovaniemi ;)
By the way ...
... please don't think that we found anything remarkable during that day .... it was still fun :)
~ Wolfi